The Classic Margarita, a mainstay cocktail. Surprisingly easy to make with three ingredients lime juice, cointreau, and tequila.
Links may be Affiliate Links. If you click an affiliate link I may earn a small commission.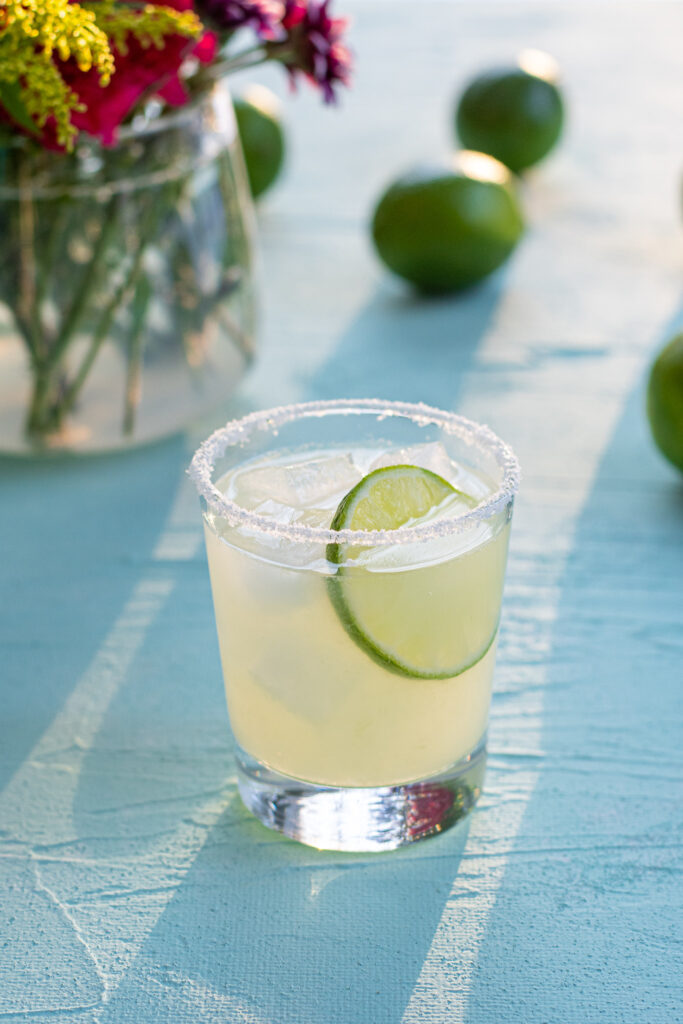 How to make a Classic Margarita
My favorite drink!
Is it yours too? So many people I know will say a Margarita is their favorite and luckily it is so darn easy to make!
With only 3 ingredients, you will never need a mix again!
Barware for the Best Margarita
Margaritas use pretty common place barware and kitchen items.
Cocktail Shaker
Jigger
Citrus Juicer
Margarita Glass OR Other Cocktail Glass
You will also need commonplace items like a knife, cutting board, & ice. Also if you want a salted glass, a small plate for the salt.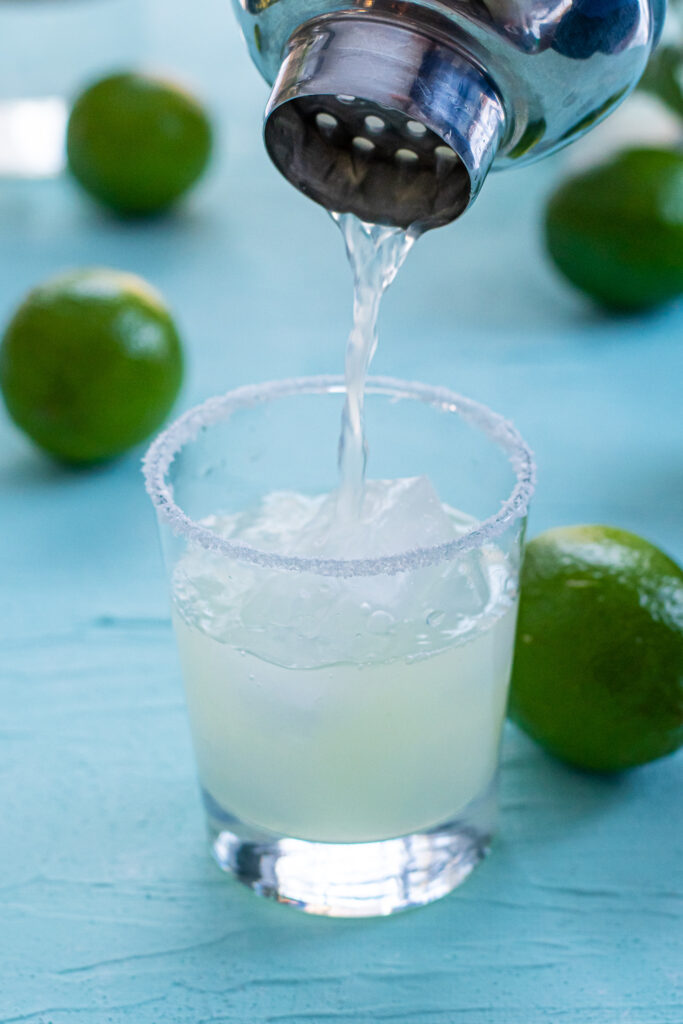 Ingredients for a Classic Margarita
The margarita, like so many other cocktails will greatly depend on the quality of alcohol used. So I have included my favorite 'everyday' and favorite 'special' tequilas below.
Tequila – In a classic margarita you will want to use a Blanco or Plata (White or Silver) tequila. Tequila is broken out into four categories; Blanco/Plata, Joven Abocado (Gold), Repasado, and Añejo (aged). If you would like to use a tequila from a different category that is perfectly okay. I recommend using your favorite tequila, that will make the drink all that much better. If you don't have a favorite my favorite 'everyday' tequila is Tres Agaves and my favorite 'special' tequila is Casamigos.
Cointreau – Cointreau is a classic bar staple also used in a Cosmo. This orange flavored liqueur can also be swapped out with Triple Sec.
Lime Juice – For the best margarita I urge you to use a fresh lime, it makes a world of difference from the bottled stuff. Typically 1 medium sized lime is the perfect amount of juice you will need for your drink.
And if you want to garnish your drink you will also need a lime slice or wedge. And for a salted rim some salt (sea salt or kosher salt work best).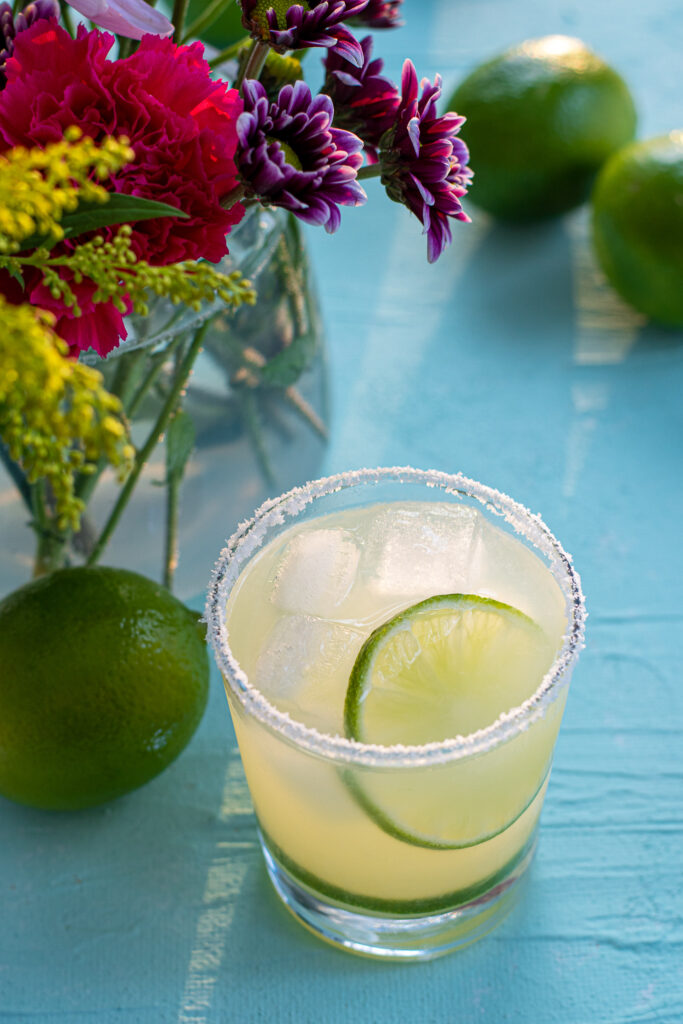 Yield: 1 drink
Classic Margarita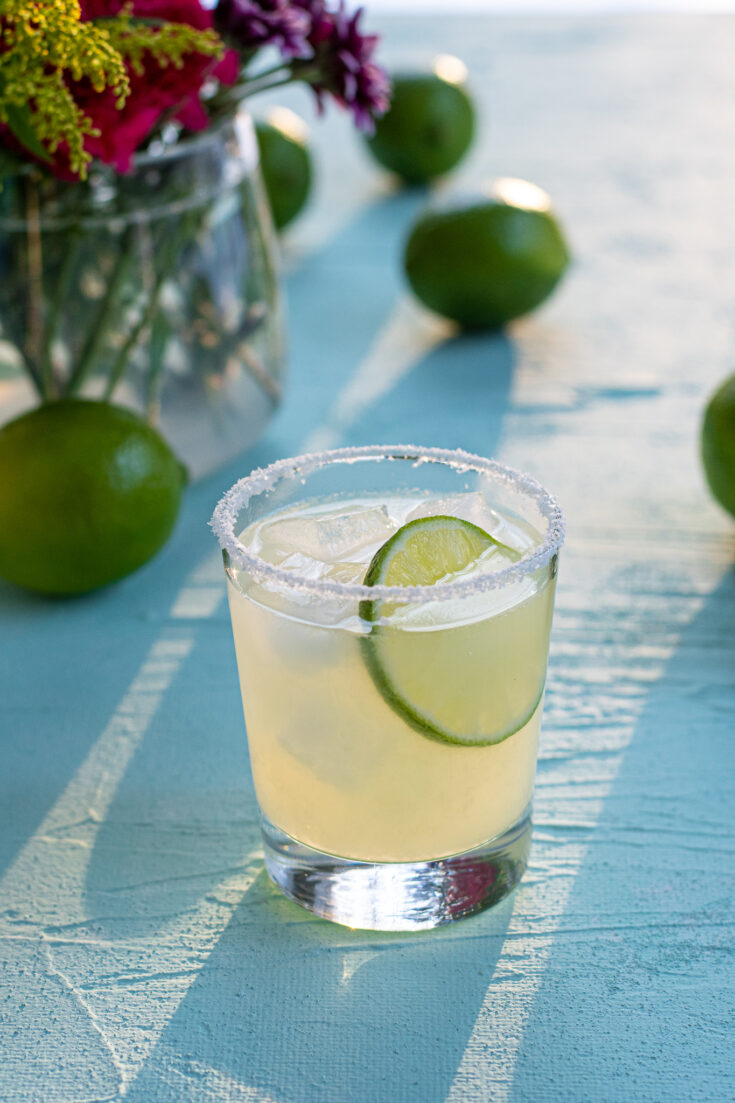 The classic three ingredient margarita cocktail. Enjoy this refreshing beverage without a mix! This simple margarita is sure to become your new favorite!
Ingredients
1 oz lime juice (1 medium lime)
1 oz cointreau
2 oz tequila
For Garnishing:
Sea Salt or Kosher Salt
Lime wedges or wheels
Instructions
To salt the rim of the glass take a lime wedge and run it all along the top rim. Add salt to a small plate and dip the juiced rim into the salt. Add ice to the glass.
Add the lime juice, cointreau, and tequila to a cocktail shaker with a handful of ice. Shake until cold about 10 seconds. Strain over top the ice. Garnish with a lime slice.
Notes
One average sized lime produces about 1 oz of lime juice.
Triple Sec may be replaced for the cointreau.
For a sweeter beverage add ½ ounce agave or simple syrup.
Nutrition Information:
Yield:
1
Serving Size:
1 drink
Amount Per Serving:
Calories:

223
Total Fat:

0g
Saturated Fat:

0g
Trans Fat:

0g
Unsaturated Fat:

0g
Cholesterol:

0mg
Sodium:

2mg
Carbohydrates:

10g
Fiber:

0g
Sugar:

8g
Protein:

0g